Applying False Lashes
By
admin
on January 12, 2012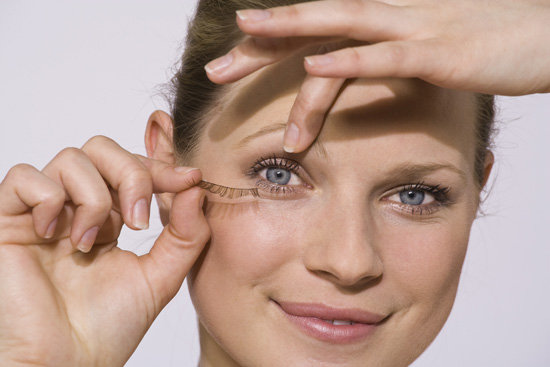 To curl up eye lashes and put on some mascara is one way to brighten up a pretty girl's face, but applying fake lashes can make a statement. Here's a way on how to put on thos false eye lashes.
First off, measure the false lashes. Place it against your upper lash and cut off the excess. After this, curl up your lashes and apply your mascara of your choice to prevent your real fringe from sagging.
Next, apply some lash glue on a cotton swab and put some on the base of the false lashes. Put it on as close as possible on the roots of your lashes and press it into place with the use of the flat end of your tweezers.
Finally, apply some black liquid eye liner to hide the band for a more natural look. Optional: apply extra coat of mascara to fuse lashes.