Beautiful And Romantic Style Garland
By
admin
on September 2, 2013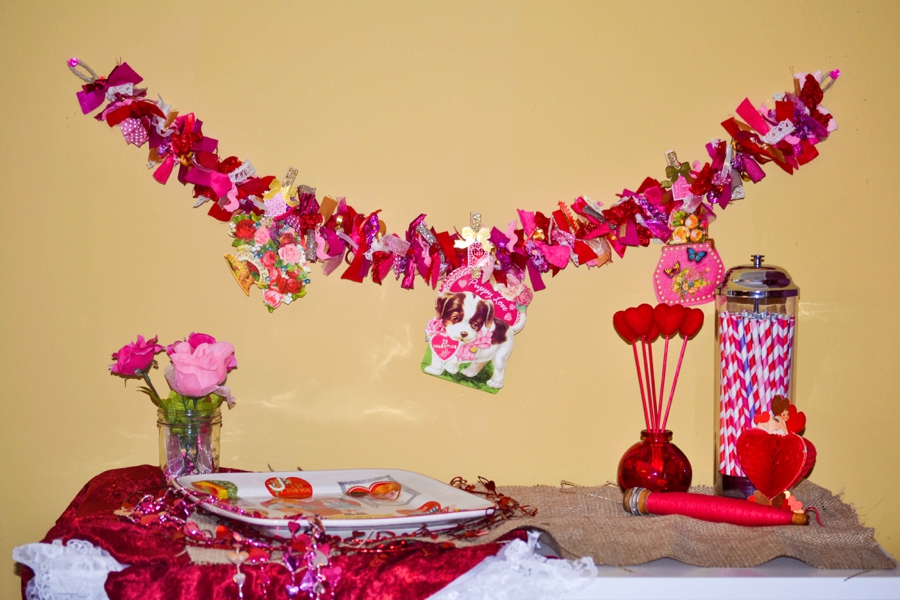 In the space of today we speak of this beautiful garland of romantic style to decorate some of our stays. It's beautiful and we can imagine decorating the room and now with the good weather you can always make a party out. You can make it as long as you need and even change the elements that compose it. We think it's pretty easy to do and can do it at home.
Depending on what is entered in the bags, this wreath is perfect for all types of events or special days it fits easily. But the idea itself is great and we think many of us can take place for example for Valentine's Day the day of the anniversary.
It is also perfect for decorating party's birthdays and even events such as weddings if you change the interior. It also has a charming air but if you want to make rustic style can transform the garland at a time adding a rustic rope instead of yarn or thread.
For this wreath is taken red thread and white thread and combine quite well and provide an elegant yet striking. Then the candy heart shaped were distributed in clear plastic bags well may be. The candy colors are very soft and do not stand too with this balance is preserved and gives a more elegant look.
Once the treats are in bags just have to go fix them with the rope as shown in the image. Think where you put and that thread is interlaced, so you'll need a little more of what location the area measured.