Fight Frizzy Hair
By
admin
on October 28, 2011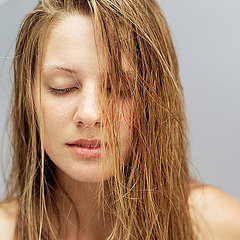 We all have issues with hair frizz. The sun, pollution, and multiple other factors have a negative effect on the health of our hair. But why does our hair frizz ? The main two reasons are loss of natural hair oil and the use of damaging products. In this post you will find frizzy hair solutions.
We are going to start with the basics. If you have a major problem with your hair, you need to get a good hair cut. The style of the haircut should take into consideration the natural flow of the hair. Forcing a style onto you hair will cause it to frizz more. Remember that you should not use razors on your hair as they are a major cause of frizz.
To minimize the frizz problem, you should alway use a good conditioner after shampooing your hair. When done with the shower, dry your hiar quickly;  You also need to keep your hair dry. Dampness will cause your hair to frizz.
If the conditioner proves to be not good enough for your hair, go for a hot oil treatment. With the oil treatmnet, your are going to need a leave-on conditioner. The oil and leave-on conditioner will replace the natural oil that your hair needs badly.
Avoid heated hair straightners and curlers as they damage your hair and cause frizz. If you have to use them, apply a protective product on your hiar before hand. Ask your hair dresser about the kind of protective products you should use. Your hair dresser can also advice you on anti frizz hair products.