Modern Kitchen Trends
By
admin
on October 6, 2011
Modern Kitchen Trends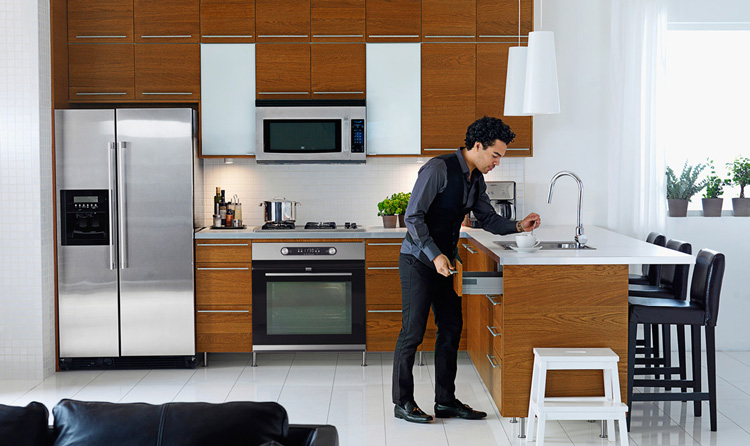 The trends in kitchen design for 2011 is not the color of fashion, or the most modern equipment, but the design itself. What are the main modifications that reflect changes in contemporary lifestyle. The open plan concept loft is and will undoubtedly be in the coming years, the constant, because our lifestyle has changed, we are busy, time is short and we want to stay in touch with family and friends as we perform the mundane tasks that we sometimes have to do in the contemporary kitchen. In fact the proposals articulated in architecture respond to the need for communication in our homes either in the contemporary kitchen with a classic design is modern, traditional or minimalist.
Contemporary kitchen design
We have seen some of the trends for kitchen design presented in this year and to remain for several more years because they involve changes in the way people live. The contemporary kitchen has become a meeting place of the family, a cozy place with multiple functions, that is why opting for open kitchens design, integrated kitchens to the living or dining room.
Fresh kitchen design
When designing the modern kitchen handles concepts such as social, ecological kitchen, chef's kitchen and also the idea of custom kitchen. That is, now the trends have not only imposed by the professionals, but left room for personal creativity, it relies more on its own taste and combination of objects and styles to create a unique and original. Your personal touch can be given by simple details or create a contemporary kitchen scale like this, it is important that meets your needs, reflects your style and you feel comfortable and identified in the area of your creation.
 Modern small kitchen
Contemporary kitchen

Kitchen design trends
Minimalist kitchen design